Professors Carme Torras (Institut de Robòtica i Informàtica Industrial 'IRI', Spain), Moshe Vardi (Rice University, USA), Sylvie Thiébaux (The Australian National University) and Luc De Raedt (Katholieke Universiteit Leuven, Belgium) have been just confirmed as the keynote speakers of the 24th European Conference on Artificial Intelligence, Europe's premier AI Research venue.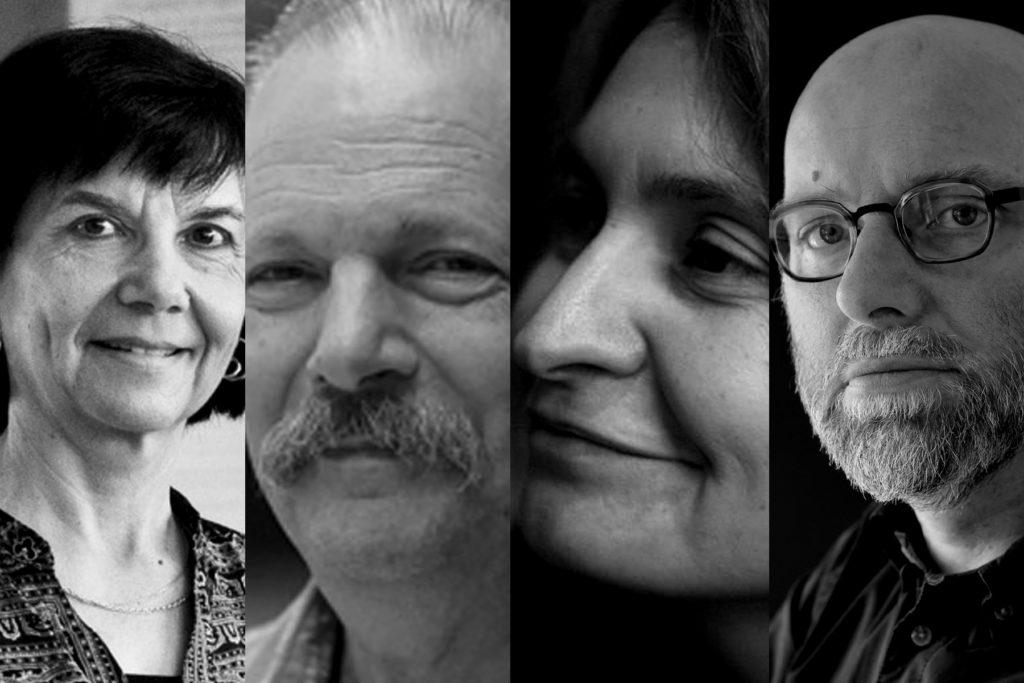 Carme Torras is Research Professor at the Spanish Scientific
Research Council (CSIC). She received M.Sc. degrees in Mathematics and Computer
Science from the Universitat de Barcelona and the University of Massachusetts,
respectively, and a Ph.D. degree in Computer Science from the Technical
University of Catalonia (UPC). She is ECCAI Fellow (2007), member of Academia
Europaea (2010), member of the Reial Acadèmia de Ciències i Arts de Barcelona
(2013), and Editor of the IEEE Trans. on Robotics.
Moshe Y. Vardi is University Professor,
Karen Ostrum George Distinguished Service Professor in Computational
Engineering, and Director of the Ken Kennedy Institute for
Information Technology at Rice
University. His interests focus on automated reasoning, a branch of Artificial
Intelligence with broad applications to computer science, including machine learning, database theory,
computational-complexity theory, knowledge in multi-agent systems, computer-aided verification, and teaching logic across the curriculum.
Sylvie Thiébaux is a professor of Computer Science at ANU. In the
recent past, she was the director of NICTA's Canberra Laboratories, home to 150
researchers and PhD students, and the Associate Dean Research for the College
of Engineering and Computer Science. She
is co-Editor in Chief of the Artificial Intelligence journal (AIJ), a former
president of the International Conference on Automated Planning and Scheduling
(ICAPS), associate editor of JAIR, and Councilor of the Association for the
Advancement of Artificial Intelligence (AAAI).
Luc De Raedt has been working in the areas of artificial
intelligence and computer science, especially on computational logic, machine
learning and data mining, probabilistic reasoning and constraint programming
and their applications in bio- and chemoinformatics, vision and robotics,
natural language processing, and engineering. His work has typically crossed
boundaries between different research areas, often working towards an
integration of their principles. He is well-known for his early work on
inductive logic programming (combining logic with learning). Since 2000, he has
been working towards a further integration of logical and relational learning
with probabilistic reasoning (statistical relational learning and probabilistic
programming) and on inductive querying in databases. During the last three
years he has been fascinated by the possibility of combining constraint
programming principles with data mining and machine learning.